New lease deals
2023 Kia Forte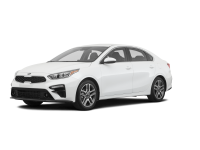 Price :
$343

/ month
2023 Hyundai Elantra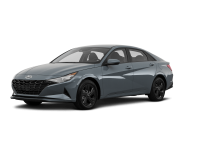 Price :
$337

/ month
2023 Hyundai Kona
Price :
$356

/ month
Auto leasing has quickly become one of the most popular ways to get a high quality vehicle at a price that you can more easily afford. The basics of a lease are that you choose your vehicle, and the terms of the lease, and then you simply pay a set amount each month.
If you're looking to lease a new car, you're likely going to spend most of your time looking at all the different makes and models that you are interested in to see which one you like best. That is the most fun part of getting a new car, and the most important.
Are you driving around in a vehicle that you no longer love, but you feel stuck in it because you still have months, or even years, left to go on your lease? You don't have to put up with that any longer.
Lease a Car NY
If you are tired of hopping from dealership to dealership in search of the right car, now is the time to call Lease A Car NY. We offer some of the best lease deals in NY and would be happy to get you into your dream auto. As you start to look for the right vehicle, you want to think about your needs and what features you want the car to come with. For example, if you have a family to transport around, you want to know that your car, SUV or truck has air bags throughout it or that there is a backup camera just in case. Call: for more information about how we can help: 347-269-2315
One of the many things that sets us apart here at Lease A Car NY is that we do NOT just work with one single manufacturer. We work with ALL of them to be able to provide you with the most options at the best prices. Whether you want to lease a BMW, Acura, Land Rover, Ford, or Maserati, we WILL make sure it happens and you WILL drive away in the vehicle of your dreams.
Best Auto Lease Deals in New York
You may be wondering just what makes us different from the other car lots in the area. Well, we can tell you. First, we do not have any type of physical lot. That is right! We operate solely online and this allows us to offer you with the largest selection of vehicles to lease in NY. You can choose from virtually every make and model available. Since we are not limited to space, you will find the EXACT vehicle you have dreamed of.
Another reason why we are the best is because we provide you with the lowest prices for your car lease in NY. We do not pass down overhead costs to you, so you can save the big bucks when you work with us. This makes us one of the best companies for auto leasing around.
Lastly, we will deliver your new leased vehicle right to your doorstep. You choose the location and we will show up with your vehicle, ready for you to drive it.
Choose From Many Auto Lease Options in NY
We believe that our customers in NY should have one of the largest selections of vehicle to choose from and that is why we make sure it happens. We have open relationships will all vehicle manufacturers and you can choose from brands such as:
Mercedes
Ford
Dodge
GMC
Chevrolet
Infiniti
Lexus
Land Rover
Lincoln
Chrysler
Honda
And more
Contact Our NY Leasing Service Now
We know how important it is for you to receive the financing you want and need for your vehicle and we will make sure that it happens. You can choose from our entire lineup of cars and we are confident that you will not be disappointed. If you would like to discuss how you can get into a leased vehicle in NY today, call Lease A Car NY at 347-269-2315 and we will walk you through the entire process in just minutes.